Weight loss is something that so many people struggle with, but it doesn't have to be.  Losing weight is a process.  It takes time and a slow transition to eliminating bad habits and making new, good habits.  So what are some things you can change that will help you lose weight and establish better habits?
Readers' Digest recently published a thorough article explaining over 50 tips and tricks you can use to lose weight.  Not all of them are things that are going to make you drop 10 or 20 pounds, but many small tricks add up to big results.  Learn as you go and slowly add in these tips when the opportunity arises.
Some examples include: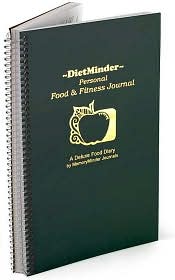 #4. Carry a palm sized notebook with you everywhere you go for a week and write everything down.  My personal favorite is the Dietminder: Personal Food and Fitness Journal.
My clients use this and it's great.  It helps you keep track of calories, fat, carbs, protein, fiber, as well as measurements, before and after photos, and exercise.  If you are looking for a good food journal, I would highly recommend it.
#9 Find an online weight loss buddy.  This is why personal training and working out with a friend works so well.  When you have an accountability partner, your workouts will be much more effective.  Accountability is huge.  If you don't have someone you turn to for help getting results, find someone now.
#43 Watch one less hour of TV.  Replacing the television program with a good walk around the park will help you lose weight.  Think about it, you are burning calories instead of watching television, and potentially snacking.  Resting is a good thing, but we often get too much of it.  Going for a walk will clear your mind and help you feel better and potentially lighter.
#50 Order your dressing on the side and stick a fork in it – not your salad.  This will save you loads of calories.  You will still get the taste of your salad, but without all of the extra calories.
To read more weight loss tips, visit the Readers' Digest article and download my Weight Loss at Any Age Report.  The right information can help you overcome your obstacles and shrink your waistline.